Hello. Thank you for stopping by.

* First things first: to reach me by phone, 651.494.4583. If you need to reach me via email please utilize inneroceantherapy@gmail.com. I reply Monday to messages left Friday after 6pm.

I currently provide mental health and addictions therapy and education as a Master's level independent (LPC) licensed professional counselor and licensed alcohol and drug counselor (LADC)in Stillwater, MN. My license information is public and can be accessed at the MN Board of Behavioral Health website. (Link: https://mn.gov/boards/behavioral-health/public/online-license).

I studied how to assess, diagnose, screen and treat mental illnesses (depression, anxiety, bi polar disorder, to name a few) and substance use disorders (alcohol, prescription drugs, non prescription drugs, the list goes on) and provide individual and family counseling for these issues. I have been specifically trained to carefully sort through the complexity of having both a mental health concern and possible substance use concern at the same time..

Drop a line if you have concerns or questions about yourself or a loved one's mental wellness. I will respond within 24 hours M-F and within 2 days if it is Sat/Sun.

Please do not hesitate to call 911, or a local crisis hotline if this is an emergency. There is an emergency mental health phone number in my voicemail.

Do not worry about whether or not it is 'a real emergency'. If you have to ask yourself that question, there is a chance that it is. Crisis resources are also available at www.mentalhealthmn.org/find-support/resource-list/crisis-lines.

Above all else,
​​Trust your instincts.


Powered by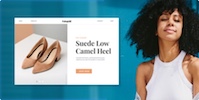 Create your own unique website with customizable templates.

mental wellness mental health psychotherapy holistic psychotherapy